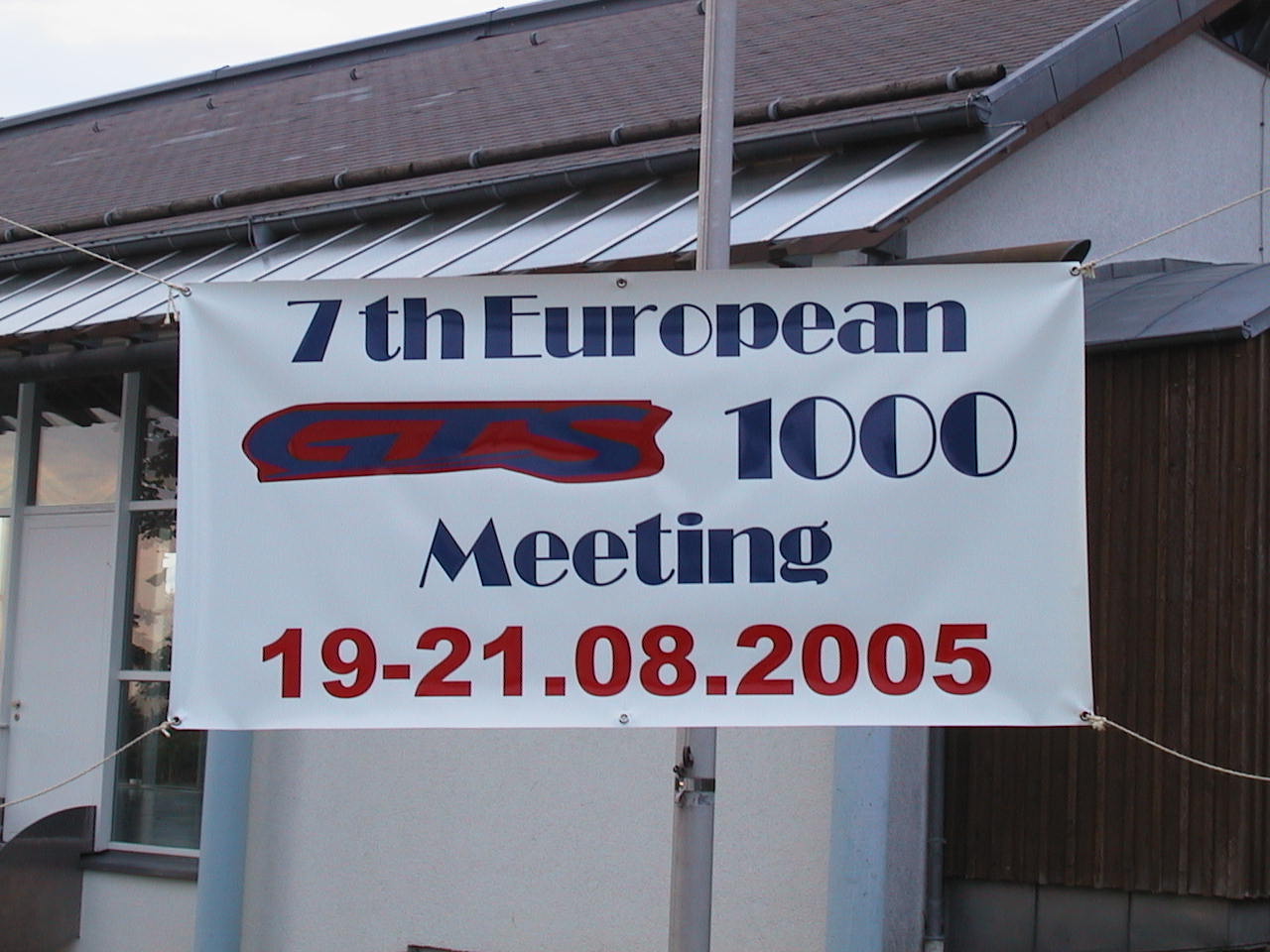 The meeting of the stub axles took place this year in Bad Herrenalp, district Neusatz in the Black Forest. We met us at the Bronnwiesenhalle and what should i say, it was brilliant.
Indeed, the weather has undertaken some attempts for us to spoil the mood, however, this has not succeeded.
Martin Seifert has done a brilliant job with his excellent team. Praise and recognition.
Everything was organized by A-Z really. I do not want to write here at the moment at all. Only so much: Rob, try to do it also...;-)))
Das Treffen der Achsschenkel fand dieses Jahr in Bad Herrenalb, Ortsteil Neusatz im Schwarzwald statt. Man traf sich bei der Bronnwiesenhalle und, was soll man anderes sagen, es war genial.
Das Wetter hat zwar einige Versuche unternommen uns die Laune zu verderben, gelungen ist das aber nicht.
Martin Seifert hat mit seinem hervorragenden Team einen herausragenden Job gemacht. Spreche aus Lob und Anerkennung.
Alles war von A-Z super organisiert. Ich will hier zur Zeit gar nicht mehr schreiben. Nur soviel: Rob, die Messlatte liegt hoch...;-)))
Pictures from Friday:
The mayor Dr. GTS Can i do that, too? not so bad Cheerio Miss Sophie Gerlinde from beh..
Doc, please help The brilliant Serviceteam Rules about the Tour nanana... here it begins..
Bilder vom Samstag:
Yamaho The Boat In the morning at 9.00 o'clock it was blown to the general collecting by the Therme at the railway station Supporterbikes
The Press Installation take Where is the Cheese? Over again sweep? Over and over again...
....brilliantly The first break, smoke, talk and strip of leaves The second break for collecting...
...the two Groups journey for the lunch, the landlord let the poster produce, super Reunions? with pleasure Hungry?
nice polish? Salad-Bufet Hm, enough for me? right, Ilona??? The Choices You can see also that
It has not been absent a lot and the festival tent would still have come under the hammer in favour of from MehrSi. Thanks to to the sponsors One more Beer..
Equipment protects for the next meeting in the Netherlands, or was it Holland?? Timeout?
Stars & Stripes
Pictures from Sunday:
The day after Rolling Home....
You find other pictures on Helmuth's Page as well as under www.sunshinechor.de and www.spitsmuis.tk or www.eskk.nu/leslie/gtstreff05.htm
And the next year the caravan rolls to: